Accreditation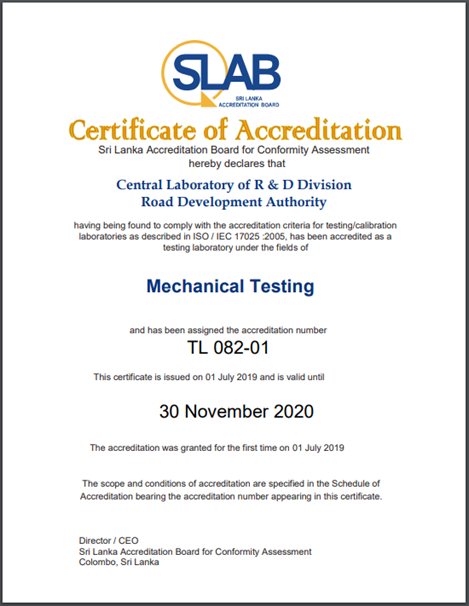 Accreditation is a third-party attestation related to a conformity assessment body conveying a formal demonstration of its competence to carry out the tasks of conformity assessment. Accreditation evaluates Conformity Assessment bodies independently, against relevant recognized standards.
The Research and Development Division has been granted ISO 17025:2017 accreditation through Sri Lanka Accreditation Board for the following mechanical tests.
Penetration and Softening Point in Bitumen Testing
Compressive Strength Testing for Concrete Cubes
Dry Density and Water Content in Soil Testing
Dynamic Viscosity in Polymer Modified Bitumen Testing
We are committed to updating and maintaining the quality of testing that we undertake to serve our clients.